Reach Your Perfect
Facebook Audience
Explore 1000's of hidden and
niche interests unavailable with standard Facebook interface.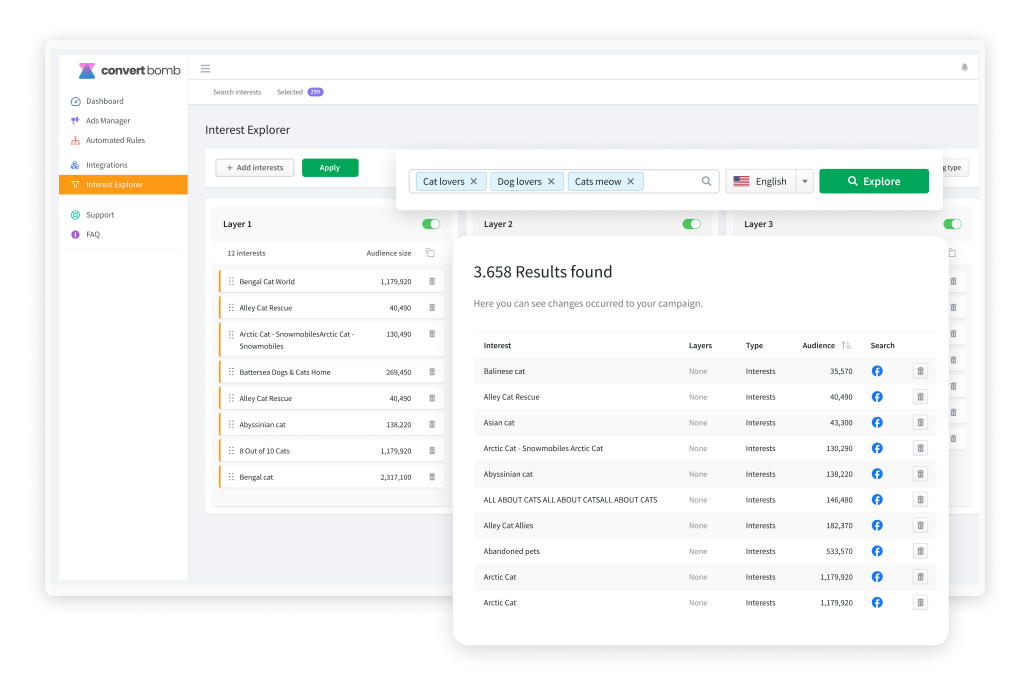 Take the Guesswork out of Your Interest Targeting
Spend less on your Facebook Ads and get better results
Expand Your Targeting
Discover untapped low-competition interests that
are hidden from most advertisers.
Speed up Your Research
Filter your interests list by size, type or category and
add them to your selection.
Maximize your ROAS
Spend less on irrelevant traffic with an audience
that is truly interested in your good or service.
Reveal Thousands of Hidden and
Niche Facebook Interests
Search multiple keywords at once and get a full list of relevant interests
unavailable to your competition
Search by broad topic with unlimited number of results
Target by any of the supported foreign languages for local markets
Make sure you'll only see targetable interests with Facebook
Marketing API integration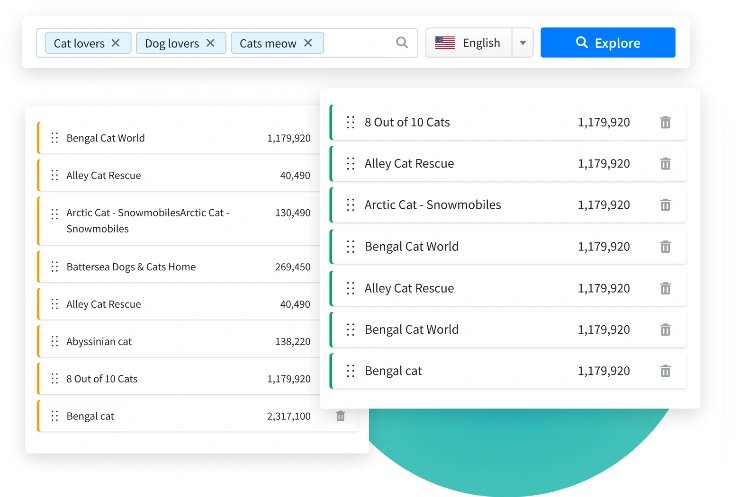 Sort and Filter Your Interests to Find
Even More Low-Competition Audience
Easily find the most profitable interests with powerful search engine, smart
filters and sorting options unavailable with standard Facebook interface.
Browse a neatly sorted list of interests, its sizes and categories
Get insight into each interest with a quick research option
Filter interest using any of available parameters
Create Hyper-Focused Advertising
Based on People's Interests
Include interest layering in your targeting options to
acquire and convert new profitable audiences.
Build more specific and narrow audience by overlapping various interests
Build audience as complex as you need with a drag-and-drop interface
Apply created interests directly to your Ad Set in a single click or
export it to a CSV file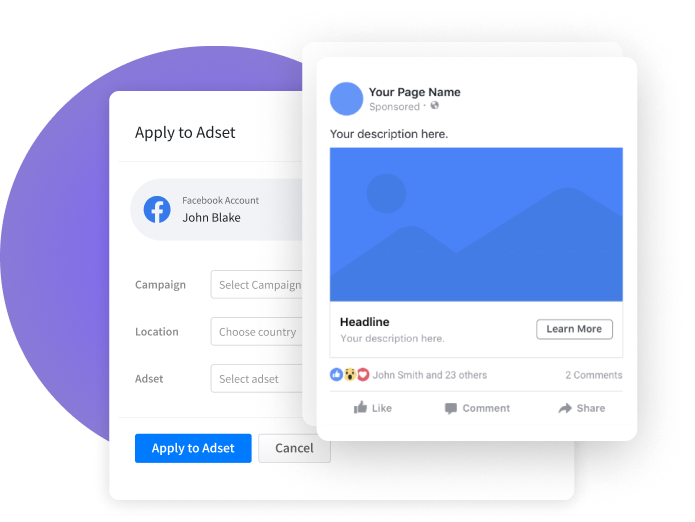 What Our Users Say about Us
I was looking for something like this: a tool to do some manual work for me. I thought it would be an assistant though... but ConvertBomb combines all I need for ad creation and management

Paul Brenson
Social marketing specialist
We've been using ConvertBomb for a month now and it's a real catch. A/B testing ad campaigns is crucial and with ConvertBomb it's also super easy.

Robert Trego
Project Manager
Thanks to ConvertBomb, I discovered the world of ad automation and tactics. Much easier than on Facebook, so it's been a great help.

Rachel Burns
Social media manager
With ConvertBomb we increased our ROAS by 150% which is an incredible result. Delegating control over your ads to automation software was the best idea to control our ad spend.

Naomi Jones
Product manager
Start Your 14-day Free Trial
If you don't see results within 14 days, we will extend your free trial