Bring Facebook ads
Automation to the Next Level
Optimize your Facebook ad campaigns and
generate more sales for your business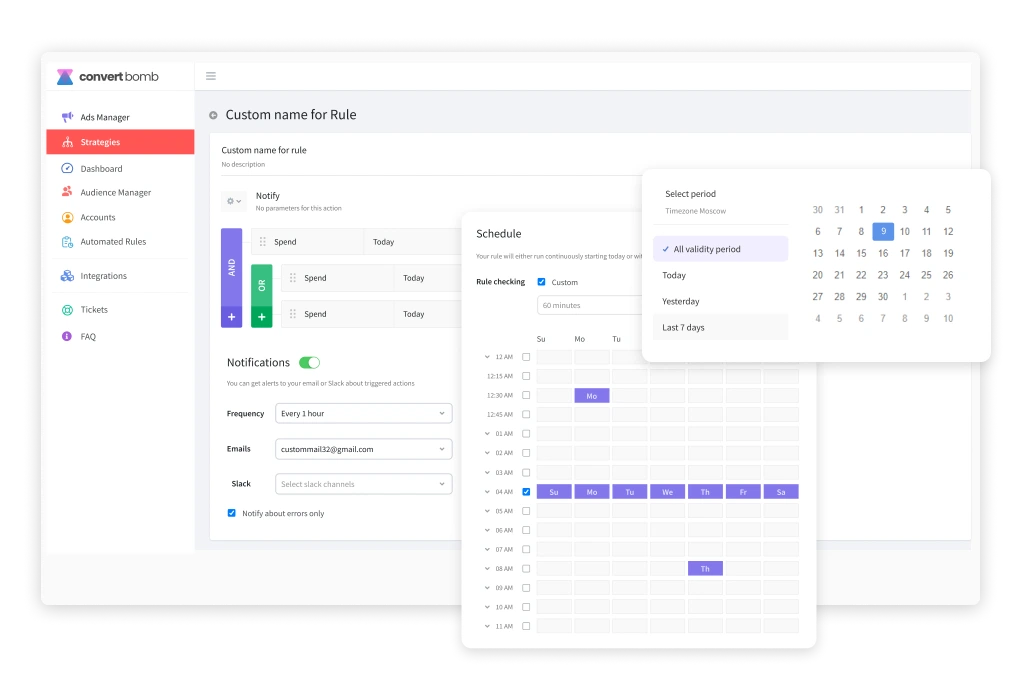 Automations Take a Load of Work
Off Your Shoulders
Convertbomb will keep an eye on your ads performance so that you don't miss on important performance changes 24/7
Automate Routines
Automate any action that can be taken on your
ads to optimize them with a more intuitive
version of Facebook automated rules.
Save Time Spent in Ads Manager
Spare yourself the need to constantly
monitor your ads 24/7 while keeping them
at the top of their performance.
Make Management Easier
Connect multiple Ad accounts to create
automated rules for different projects and
manage all your ad campaigns in one place.
Quick Start with Pre-Built
Automation Strategies
Use list of prebuilt strategies based on real data
from ad experts' experience to benefit from tested
tactics and improve your Facebook ad results.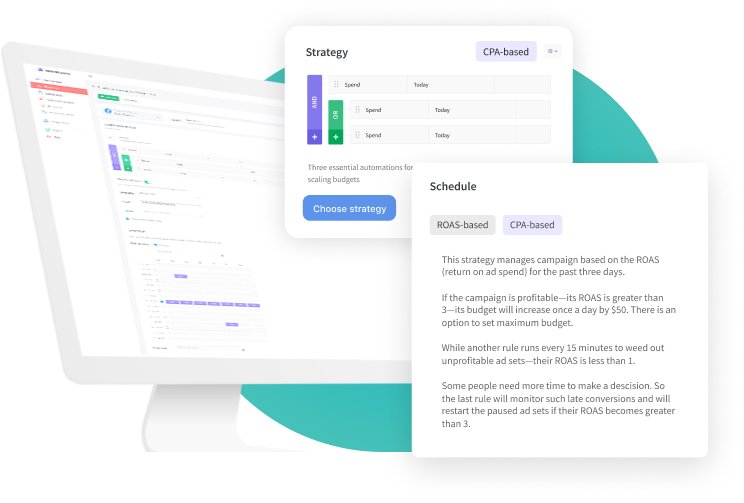 The Most Flexible & Configurable ad
Automation Tool for Facebook
Simple Interface
Set up rules quickly with an
intuitive interface
Automation Logs
Learn why a particular rule
didn't work on some items
Combining Actions
Combine multiple actions
inside one automation tactic
Custom Schedule
Set the most profitable time for
your ads to run
Metric Comparison
Compare one metric to another for the selected timeframe
Notification
Get notification about triggered
rules sent to your email
Custom Metrics
Create custom metrics to tailor
conditions to your needs
Immediate Actions
Get real-time reactions for most
of the metrics
Create Ads in Bulk and Keep the Best-
Performing Ones
Use Bulk creation to upload headlines, copies and images
in bulk and generate dozens of ad variations.
A/B test All Elements
Test and compare the performance
of ads on different audiences
Tag Everything
Add UTM tags to your ads
and control naming conditions
Save Time Creating Ads
Create up to 50 ad variations
in a few minutes
Control Your Progress
Monitor your ad performance with a
custom dashboard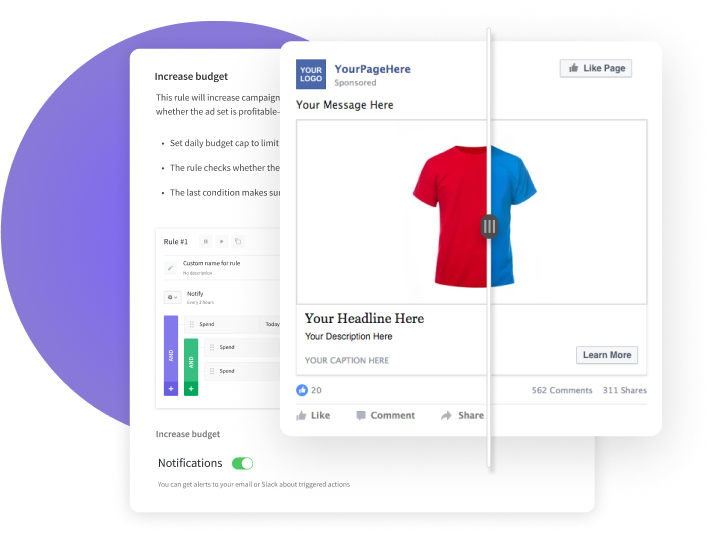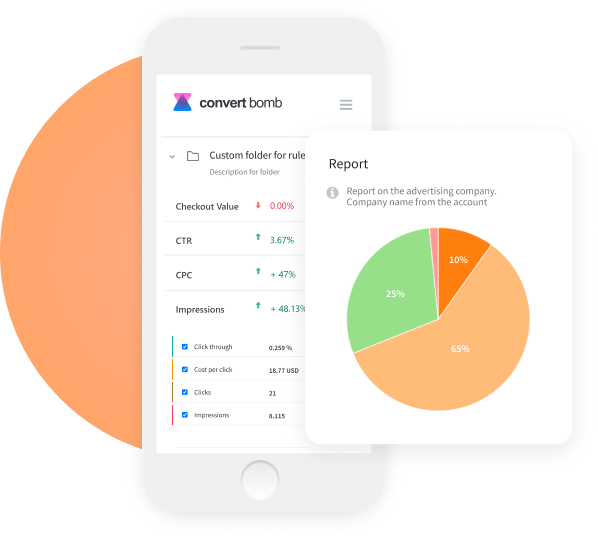 Explore Ways to Improve Your Ad Performance with Automated Reports on KPIs
Use Bulk creation to upload headlines, copies and images
in bulk and generate dozens of ad variations.
Stay Up-to-Date with Changes
Get ad reports sent to email of your
team members or clients
Share Ad Performance Reports
Customize performance dashboards
to show off your ad results
Discover the Best Audiences
Analyze the performance of different
groups of audiences
Creative Performance
Compare how a headline, a copy or
an image is perceived by an audience
What Our Users Say about Us
I was looking for something like this: a tool to do some manual work for me. I thought it would be an assistant though... but ConvertBomb combines all I need for ad creation and management

Paul Brenson
Social marketing specialist
We've been using ConvertBomb for a month now and it's a real catch. A/B testing ad campaigns is crucial and with ConvertBomb it's also super easy.

Robert Trego
Project Manager
Thanks to ConvertBomb, I discovered the world of ad automation and tactics. Much easier than on Facebook, so it's been a great help.

Rachel Burns
Social media manager
With ConvertBomb we increased our ROAS by 150% which is an incredible result. Delegating control over your ads to automation software was the best idea to control our ad spend.

Naomi Jones
Product manager
Start Your 14-day Free Trial
If you don't see results within 14 days, we will extend your free trial